Professional Concrete Patio Services in Raleigh, Wake County NC
Concrete Patio Services in Raleigh, Wake County NC
Looking to enhance your outdoor living space with a durable and stylish surface? Look no further than Raleigh Concrete Contractors, your go-to experts for all your concrete patio needs in Raleigh and Wake County.
Our team of skilled professionals boasts years of experience installing concrete patios, ensuring you receive a high-quality finish matching your unique needs and specifications. In addition, we use the latest tools and techniques to guarantee a seamless installation process, delivering results that exceed your expectations.
Whether you are a homeowner or a business owner, we provide custom concrete patio installation services that cater to your specific requirements. From small residential patios to large commercial projects, every job is manageable for us to handle. We pride ourselves on delivering exceptional craftsmanship, professionalism, and attention to detail in every project.
Our team of concrete patio experts is dedicated to ensuring that the installation process runs smoothly from start to finish. We work closely with you to understand your vision and turn it into a reality. We offer a range of design options and finishes, including stamped concrete, exposed aggregate, and colored concrete, among others.
At Raleigh Concrete Contractors, customer satisfaction is our top priority. We are committed to delivering superior quality services at affordable prices and stand behind our work with a satisfaction guarantee. We are confident that you will love your new concrete patio and enjoy it for years.
So, why wait? Call us today or fill out our online inquiry form to schedule your concrete patio installation. Let us help you transform your outdoor space into a beautiful and functional area you'll love spending time in!
The Different Types of Concrete Patios
If you're considering a new patio, you may be surprised to learn how many concrete patios are available. Raleigh Concrete Contractors offers a range of options to suit every taste and budget. We'll help you find the perfect style for your home, from stamped to stained. Let's look at some of the different types of concrete patios available.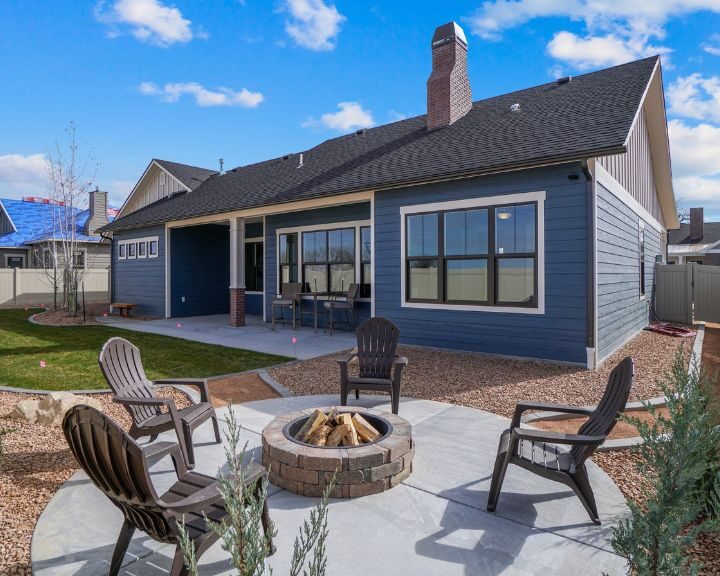 What are the benefits of concrete patios?
If you're looking for a durable and stylish option for your patio, concrete might be the solution you're looking for. Concrete patios are becoming increasingly popular due to their numerous benefits, from their versatility to low maintenance requirements. At Raleigh Concrete Contractors, we specialize in creating high-quality concrete patios that can transform your outdoor living space. Let's take a closer look at some of the benefits of concrete patios and how they can enhance your property.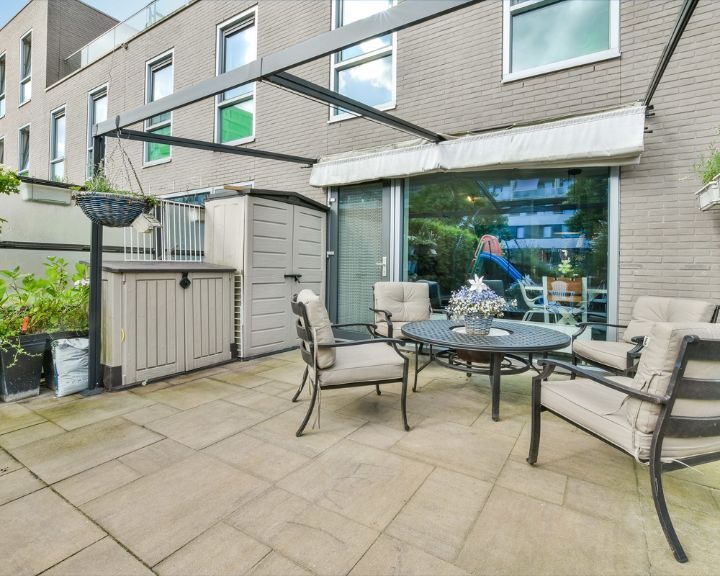 Frequently Asked Questions
Professional Concrete Patios Near Me
At Raleigh Concrete Contractors, we offer professional concrete patio services for residential and commercial clients. Our team of experts has the skills and experience to turn your outdoor area into a stunning and practical space you can use and cherish for many years.
We take pride in our work and use high-quality materials and equipment to ensure our projects are completed to the highest standards. As a result, our concrete patios are durable, low maintenance, and come in various colors and finishes to suit your preferences.
Our concrete patio services are available in the following areas:
Apex

Cary

Clayton

Durham

Fuquay-Varina

Garner

Holly Springs

Knightdale

Morrisville

Raleigh

Siler City

Wake Forest
Whether you want to create a relaxing outdoor living area, an entertainment space, or a functional outdoor kitchen, our team can help you bring your vision to life. Contact us today to schedule a consultation and get a free quote. You can either call us directly or fill out the inquiry form on our website, and we'll get back to you as soon as possible. So don't wait any longer to transform your outdoor space – let us help you create the patio of your dreams!